About Us
Who we are
DHARC operationalized at JKUAT plays a crucial role in providing the evidence necessary for operationalizing Kenya's national HIS blueprint, while supporting wide-scale implementation of interoperable solutions based on its policies and protocols
Vision
To excel in the training of Health Records & Information Management professionals for the country's development needs.
Mission
The principle objective of the centre is to create an environment for sharing knowledge and experiences around innovative digital health tools for interoperability.
Core Values
Quality
Teamwork
Professionalism
Innovation
Dynamism
Accountability
Integrity
Goal
>DHARC aims at improving the national and county level health sector's organizational and management capacity in health informatics, monitoring evaluation and learning.
Objective
To produce leaders in training, research and innovation in the field of health records and information management to support the JKUAT vision and mission to suit the needs of a dynamic health sector.
Functionality
DHARC is slated to play a crucial role in providing the evidence necessary for operationalizing Kenya's national HIS blueprint.
DHARC Development
Why choose us
The interoperability DHARC center, provides operators and developers of eHealth systems as well as processes with a powerful state-of-the-art infrastructure for testing the quality, interoperability, networking, security, scalability and optimization of electronic health systems even the before first practical use and launch onto the market with-in the healthcare sector. This has been attributed by DHARC being an open source software development environment for;
Teaming
Indulging with HIS experts to share industry experience and collaborate with the students.
Tools
Developing and supporting open source software, and platforms that help third party software.
Training
Optimizing customization of training content for in person and online mentorship training.
Consulting
Working with industry players in various sectors with the health domain.
Our achievements
Achievements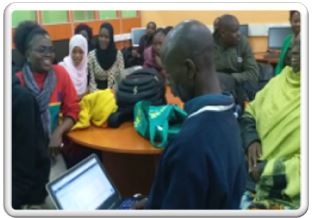 870
Trained County health officers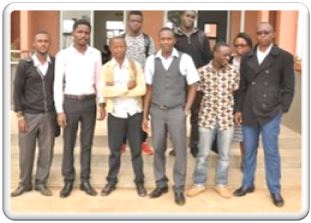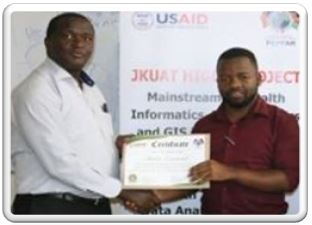 23
Bootcamps and Hackathons