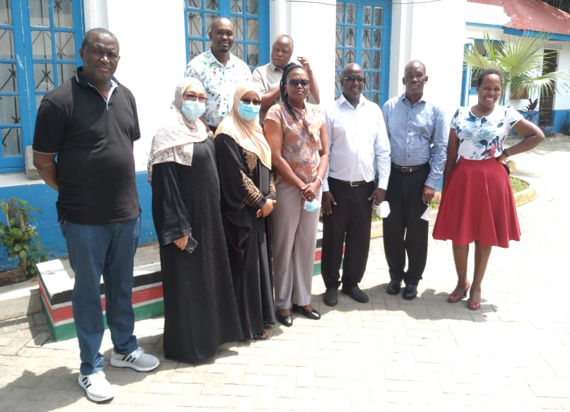 Held on on 19th August 2021 at Mwembe Tayari, Mombasa.
The Mombasa County Health Management Team (CHMT) led by the Chief Officer of Public Health, Ms. Pauline Oginga held discussions the JKUAT COHES Research Team at her office in Mwembe Tayari, Mombasa. The JKUAT team lead, Prof. Simon Karanja gave a brief background on the existing relationship between the JKUAT team and Mombasa County CHMT. He thanked the Mombasa County CHMT for their continued support. He singled out the successful partnership between the Mombasa County Department of Health Services and JKUAT research team on the recently concluded "Digital end to end" study.
Dr. Jane Aduda made a presentation on the upcoming project which is due to commence in January 2022 and is funded by The Praesens Foundation.
The presentation highlighted the importance of accurate and timely diagnosis in enhancing disease management. It outlined the key disease diagnosis tests that would be carried out by the Carepod. She highlighted the key interior and external features of the vehicle that provide adequate infrastructural support to the medical laboratory test environment and data transmission of the test results. The members discussed the menu of tests offered by the carepod and suggested additional tests that could be included in the menu.
The Chief Officer on behalf of the County team pledged her support for the study. She thanked JKUAT for considering Mombasa County for the piloting of the study. She observed that the mobile laboratory would greatly complement the efforts of the "Beyond zero" initiative of the first lady of Kenya.
In addition, the mobile laboratory would greatly enhance the medical diagnostic capacity of the County and capacity build the laboratory staff of the county through training. She said the County Department of Health Services will be more than willing to second its staff to the project. She requested the JKUAT team to develop an MOU that anchors the various collaborative activities that are being jointly undertaken by JKUAT and Mombasa Health Department. In addition the MOU would provide a framework for future opportunities to work together.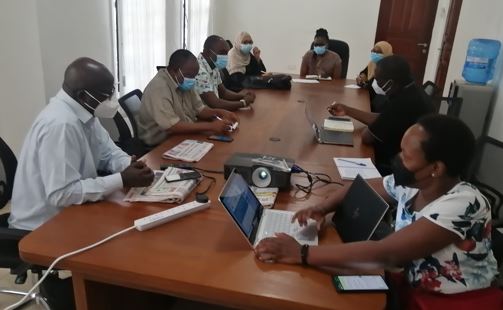 The meeting was attended by the Mombasa County CHMT officials; Esha Yahya, Head Clinical Services; Saida Said, SCMIC; Ferdinand Kai, Clinical Officer and Raphael Mwanyamwawi, County Disease Surveillance Coordinator and Pauline Oginga.
JKUAT team members included, Prof Simon Karanja Dr. Reuben Thuo Prof. Fred Wamunyokoli and Dr. Jane Aduda.
---
A TOUR OF THE BIONEAR CAREPOD BY THE JKUAT AND MOMBASA CHMT MEMBERS.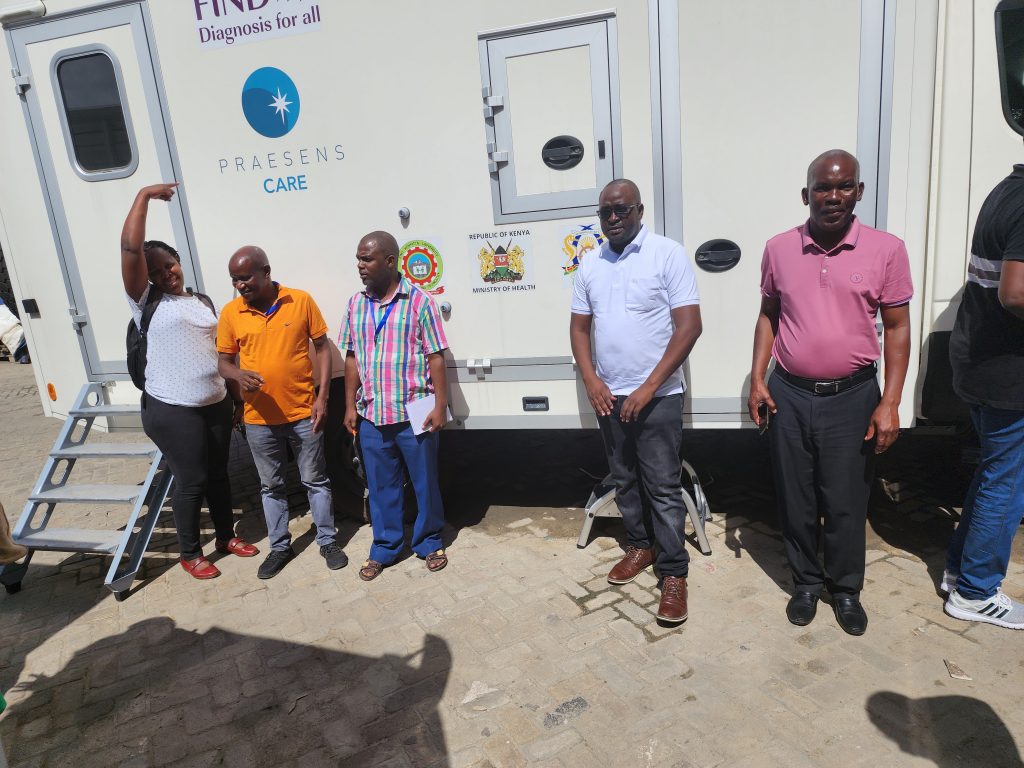 Reported on: 28th October, 2022
The JKUAT COHES Research team (DHARC) led by Prof Simon Karanja, visited the BIONEAR Mobile Laboratory van (Carepod) at its parking facility in Jomvu area of Mombasa County on Thursday 27th October 2022. The JKUAT team and members of the Mombasa CHMT who are participating in the mobile laboratory testing project were taken on a tour of the van and its laboratory facilities by the
Praesens team led by Aurelie Cappuyns.
---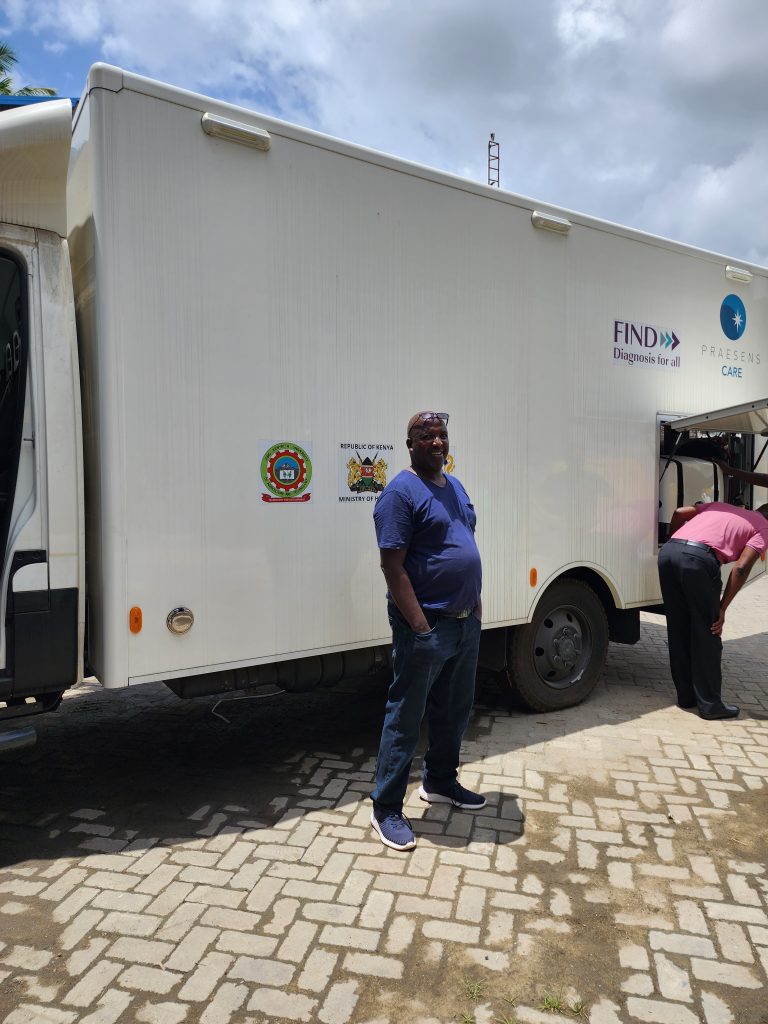 ____________________